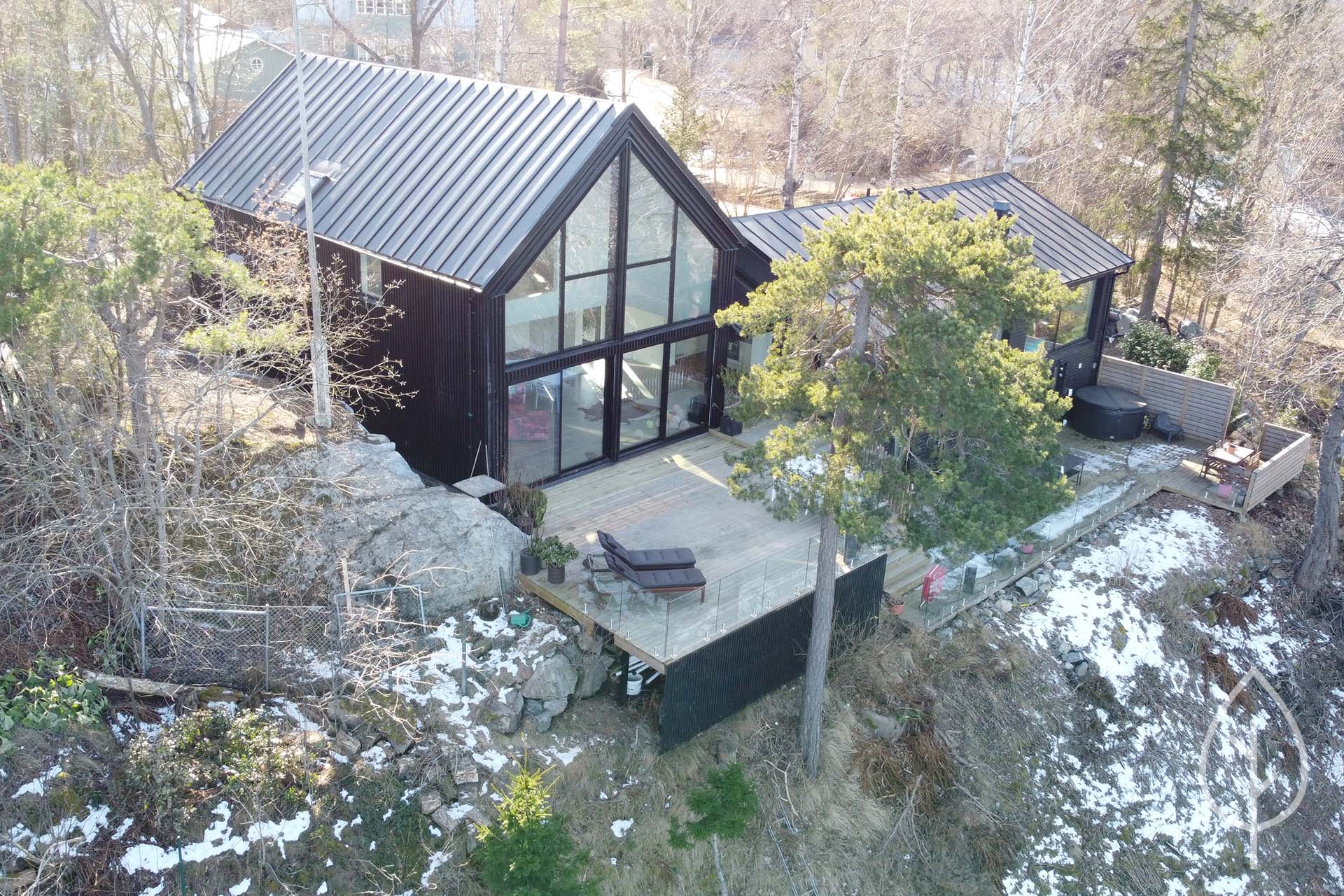 nowoczesny
design

ECO-FRIENDLY
SOLUTIONS

SCANDINAVIAN
style
TIMBER FRAME HOUSE 


Skandic HUS 200+
PRICE
starting at
453 000
PLN + 8% VAT
AVAILABILITY
about
3 months
SURFACE
Gross covered area 126,0 m² / Usable area 166,5 m²
The largest house in our offer. The essence of Scandinavian design, a real modern barn. Simple shape, adequate lighting, dark colors. It fits perfectly into the seaside and forest scenery. It is a perfect combination of simplicity and modernity.
Built in harmony with nature, using the highest quality materials. Thanks to our experience, we will build it with the most incredible precision within 3 months.
We offer you 189 m2 of living space on an area of ​​126 m2.
The ground floor of the house has a spacious living room with a kitchenette, a bathroom and a master bedroom with a dressing room. The second floor of the house overlooks the first floor. It also has two additional bedrooms and a spacious bathroom.
TECHNICAL DATA


A bit info about your new home

Dimensions: 14,0 m (L) x 9,0 m (W) x 8,3 m (H)
Area: 126,0 m2 (gross covered area), 166,5 m2 (usable area) (107,6 m2 on the first floor + 58,9 m2 for the mezzanine)
Construction: timber frame made of C24 structure wood.
Insulation: rock wool / cellulose 215 mm.
Windows: 3-pane PVC, anthracite.
Facade: spruce painted (twice), anthracite.
Roof: standing seam roof panels, anthracite.
U-Shaped wooden stairs.
Building shell. Electrical installation, water and sewer installation, green boards.
Insulation using wool or alternatively cellulose.
We use Swedish preparation for impregnation. It doesn't require you to repeat the process every few years.
Do you want to know the details of the product?
Leave us your e-mail address, and you will receive a product card with detailed information about the house.
TIMBER FRAME HOUSE VALUATION


Create your own Skandic HUS 200+
Newsletter
Subscribe to the list of newsletter recipients and stay up to date with our products.